QR Codes, and their considerable applications, are quickly starting to dominate the marketing arena. As today's world increasing relies heavily on hand-held devices that offer the opportunity to talk on the telephone, access Email, and quickly surf the Internet – your Smartphone, iPad, or other personal, portable Internet-capable device that is with you throughout most of your day becomes the optimum marketing extension.
A QR Code is essentially a barcode-type graphic that condenses up to 7000 characters in a compact space. Similar to a typical barcode scanned at a supermarket or other retail stores, this two-dimensional image can convey enormous amounts of information in a tiny space. Consequently, QR Codes are popping up everywhere – from magazines, to promotional items and even business cards. With one of the free QR Reader apps installed on your Smartphone, you scan a QR image, and the information contained in the QR Code becomes immediately accessible.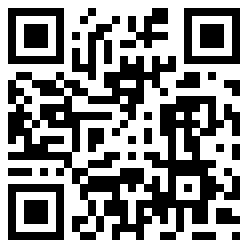 example of Qr code: InnovationSky
Often times the QR Code may contain a special coupon, take a person to a website or an interesting video. Many of the QR codes featured on business cards contain all of the contact information displayed on the card – again, scan it with your Smartphone and the information is automatically saved into your contacts or address book. QR Codes also provide an excellent way to provide more information about your company on your business card. In a minute amount of space, the QR Code can access your list of products or services or list other subsidiaries and information that is important to a potential customer.
QR Codes are on the leading edge of the marketing. As technology continues to advance and Smartphones and other hand-held devices refine their QR Reader apps, the features and benefits of QR codes will become the new frontier of marketing. Their potential use is virtually unlimited.
Source